What You Need to Know Before Building a Custom Home
March 15, 2018
/
/
Comments Off

on What You Need to Know Before Building a Custom Home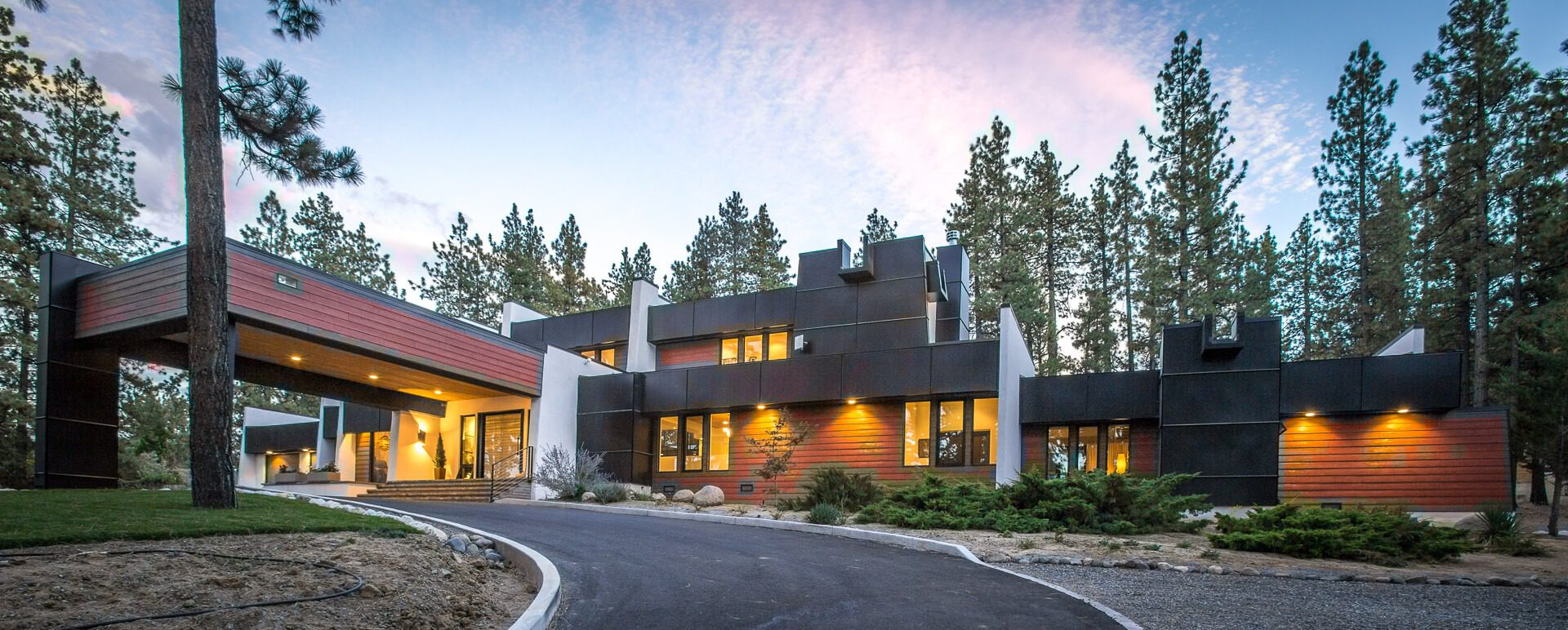 uilding a Custom Home with Reno Home Builders
Many people dream about building a custom home from the ground up, but there are some considerations you should make before launching into such a daunting project. In every case, planning and having the proper home builder makes all the difference. You need a builder who has experience working on various types of projects and who is invested in your satisfaction. Kirby Construction Co. has provided you with a list of things to know before building custom homes with Reno home builders.
To give you a broad overview: once you find the perfect plot of land to build on, you're looking at at least another year of planning and preparation. Building Reno custom homes involve, at minimum, an architect, home builders, and perhaps specialized designers for kitchens, baths and other added elements.
CONNECT WITH KIRBY CONSTRUCTION'S RENO HOME BUILDERS
Interview Architects and Builders.
For many first-time custom home builders, the best place to start is with an architect. Having an architect in your stable means that you have a design and blueprints that you can then use to get bids from builders. Many home builders in Reno will also refer you to an architect or firm who they've worked with in the past.
These are companies that provide what's called, "design-build services." Having your architect and builder working in conjunction with each-other often yields better communication and overall results. Bear in mind that if you go with a design-build home building service, you won't be able to get bids from other builders once the plans are ready.
No matter which route you choose, it's important to check references, interview potential partners, and visit completed homesites to see the quality of your builder's work before you finalize your choice.
Check References and Licensing.
This is another preliminary step you should take as you interview Reno home builders, architects, or any other professionals who will work on your project. You want to talk to references (other custom home buyers) in detail about how the process of building their home went.
Get Everything in Writing.
The contract with both the architect and the home builder should be extremely detailed. It should describe what services they will perform, set a timetable and a schedule of progress payments. If you can't list specific makes and models of bathtubs, air conditioners, appliances and other features in the building contract, have the builder write in allowances with specific dollar amounts.
Secure Your Plot of Land.
Some custom-home buyers already own a lot. Others rely on a builder or realty agent to help them find one. If you already own land, you'll want to meet with potential builders and architects on your plot of land – this is where it all starts. If you don't own land, a builder may refer you to a realtor or broker who specializes in custom home building sites.
Consider Your Neighborhood.
Most people who build a custom home believe they will never sell it. This may be true, but you may eventually want to move to a different area or build another custom home. In either case, it's always wise to consider resale value when building a home. You'll want to match the price range and general size of your custom home to others in the neighborhood. You don't want your home to stand out as oversized or overpriced.
Plan and Prepare Based on Your Needs.
Once you've selected your plot of land, it's essential that you consider your land's benefits and restrictions alongside your home design. Your architect and builder can help walk you through this initial step and explain what's feasible and what isn't. Other considerations like geographic orientation affect elements like natural day-time lighting. Your designer and builder will be aware of these details. Our Reno home builders will help you consider each as you plan, prepare and design.
Keep in mind that floor plans, materials and designs are flexible throughout the planning stage – its all theoretical and on paper. However, once building starts changes get expensive and change orders can add considerable amounts of time to project completion. If your home hasn't yet been framed, changes are easy, but after that they'll cost you. Take your time when planning your home and avoid jumping into the building stage before you're ready.
Pre-construction work is yet another consideration. This involves the installation of utilities, septic systems and other essential, but non-existent structures. You'll also need to consider access roads and other supplementary infrastructure considerations in this stage.
Solidify Your Financing.
Building Reno custom homes isn't necessarily more expensive than buying a newly built or existing home. It is possible to build a small custom home. However, sourcing all of your building materials on an individual basis rather than in bulk raises the price over tracked housing. Ultimately, your decisions regarding the land you buy and the design and quality of construction you choose will impact the final price.
Financing a custom home requires a construction loan. This is not something all lenders offer. If you don't already own land, you will have to finance the land purchase and then the construction. Often you will have two closings, each incurring settlement fees.
Lenders consider building a custom home risky. You'll typically need excellent credit and a down payment. We're talking at least 20% to 25% to qualify for a construction loan. Lenders also typically require more cash reserves for borrowers who are building a custom home. This ensures that they have funds in place for any problems that might extend the construction period. Also, make sure you check into appropriate insurance during the construction period too.
Avoid Delays and Cost Overruns.
If you planned properly, your decisions regarding details in your home should be accounted for. This ensures that materials arrive on time to the work site. Change orders frequently cause a project to incur delays and overruns. Again, if you planned properly, this should be a non-issue.
Visit the Build Site frequently.
Once the build starts, you and the appropriate personnel should visit the job site frequently. Just be sure that you're not getting in the way and stalling progress. Your Reno home builders should let you know when to visit and communicate changes and challenges frequently. The key throughout this process is good communication.
Connect with Reno Home Builders!
At Kirby Construction, our Reno home builders, designers, and staff exercise great care in shepherding you through the custom home building experience. We commit ourselves to honesty, integrity, and craftsmanship. Your satisfaction is our goal throughout your journey. We're here to help with everything from pre-construction services and new construction to remodeling in Reno. Get custom home planning with us today!