Kirby named Best General Contractor in Nevada by GC Magazine
August 21, 2020
/
/
Comments Off

on Kirby named Best General Contractor in Nevada by GC Magazine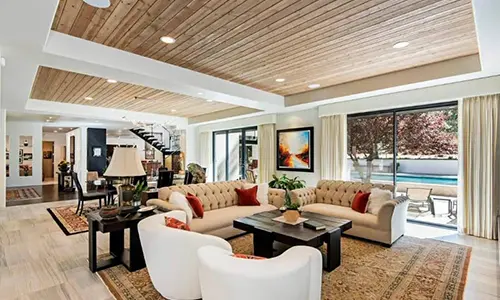 We are proud to share that Kirby Construction was recently featured by GC Magazine as the number one General Contractor in their top 15 list of Best Contractor in Nevada for 2020. Read below to find out more!
Best Contractors in Nevada
GC Magazine | Read original article
No doubt when you think of Nevada, you think of Las Vegas: all of the glamour in the world available to you on one magnificent street at 3 am, then that warm, dry desert heat by the pool when you finally get out of bed at 3 pm. Oddly enough, the state actually takes its name from the Spanish for 'snow clad,' a reference to the high mountain scenery of the Sierra Nevada mountain range on the western border of the state. It's a reminder that – as glorious as Las Vegas may be – Nevada has much more to offer than glitz and glamour.
It's a ruggedly beautiful state, framed by sublime mountain peaks, and floored with stark desert plains. With half the population of the state living in the Las Vegas metropolitan area, people forget how picturesque and rural much of the state is. The mountain cabin, the lakeside lodge, and the skiing retreat are as much a part of Nevada as the thrilling Vegas floor shows.
And all that space means that Nevada has room to grow, and growing it is: the population is on the rise, and there are plenty of contractors who will help you build a new dream home, or renovate your historic property. We've listed contractors with years of experience, as well as awards, media features, and most importantly of all: innovative and beautiful design.
1) Kirby Construction
124 Ridge St, Suite D, Reno, NV 89501 Contact
With multiple BANN-ER awards in different categories and winning third Best Construction Company in the 2017 Best of Reno Awards, Kirby Construction has proved that it is the premier renovation and remodeling company in the state of Nevada. Its services involve custom home building and high-end custom home renovation, with specialties in kitchen, bathroom, and full-home remodels.
Northern Nevada native Lance Kirby founded the company during the recession. He started his career as a laborer on a framing crew in Las Vegas in 1993. Working his way up, he learned all aspects of custom home building and used this to start a company. He and his team have almost 40 years of building experience that they use to provide beautiful custom homes and expert home renovations.
The photo below features the Best Remodel winner in the 2016 BANN-ER Awards. This custom renovation of a 6000 square-foot home in Franktown features new additions such as a lanai, a garage, and a guest room as well as an expanded kitchen. The modern and the traditional come together in the new cold rolled steel and the stucco finished siding, which leads to a port-cochère and an indoor large rock water feature. Those features, in turn, lead to the temperature controlled wine room, which is framed by a one-third offset stringer steel staircase with repurposed vertical grain fir treads.
About GC Rankings
This list takes a range of ranking criteria into consideration, including but not limited to: work history, customer satisfaction, awards and recognition, geographic area of work, cost, building permits, and clientele. We spent over 40 hours researching local contractors before calculating the final ranking for this post. If there is additional information about your business that could affect these rankings, please fill out this form and we will take it into consideration
---
Custom Home Builds and Renovations
If you are thinking about renovating your house or custom building your dream home, Kirby Construction would love to help create something beautiful with you today. Contact us to day to get started!