How to Find The Right Home Builders In My Area
May 17, 2018
/
/
Comments Off

on How to Find The Right Home Builders In My Area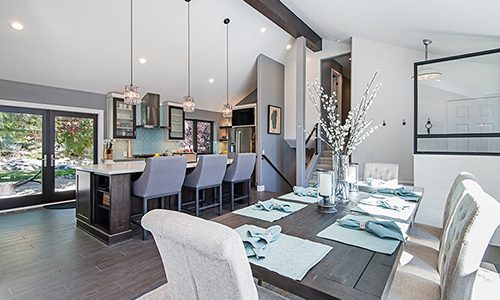 If you're in the market for a custom home, no doubt you're thinking "how to find the right home builders in my area." What's more, how do you even choose a custom home builder once you've created a list? For the most part, many custom home builders are professional and capable of fulfilling your needs. However, make sure you're aware of a few details before signing the contract. In many instances, you can avoid a bad experience with proper management and communication. Regardless, here's how you lay the foundation for a good relationship with your custom home builder.
CONNECT WITH KIRBY CONSTRUCTION'S RENO HOME BUILDERS
How do I build a list of potential home builders in my area?
Obviously, one of the first things you'll do is a quick search on Google for local home builders. This is a great way to start as it will display at the top-most level some of the most prominent builders. It's advisable that you also do some more in-depth research too.
Start by contacting your local home builders' association and obtain a list of builders who construct custom homes in your area. You may also want to ask friends and relatives for referrals to local home builders as well. Once you have a few in mind, be sure to check out the size and scope of the projects they've recently completed. If you are in the Reno area, Kirby Construction Co. has Reno home builders that will help assist you in creating or remodeling Reno custom homes.
Consider the size and scope of your home building project.
For a luxury home project, seek a general contractor who's highly organized. This means that within that home building company there is a central management structure. This will include a well-organized office, and teams of highly qualified sub-contractors capable of producing high-quality work on schedule and at cost.
There are plenty of small owner-manager home builders who also do much of the work themselves. They take a more hands-on approach and they're frequently on-site to organize all the details and ensure quality. For custom home projects, this is frequently the person you need. A smaller home builder like this may not be the cheapest option, but the level of service, organization, and speed won't compare to a larger scale building company.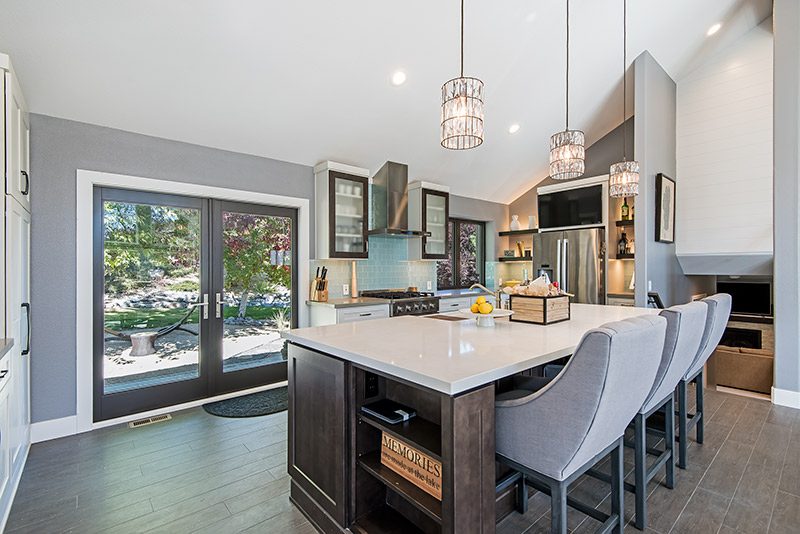 Don't approach a custom home builder too soon.
You may be eager and excited to approach a potential home builder immediately, but don't be too hasty. When building a custom home, there's a lot you need to know before your build. Custom home builders in Reno are exceptionally good at determining your pricing only once they know exactly what you want.
Asking for a price before you've determined the size, scope, and details of your build will only lead to best guesses and estimates. This basically sets a builder up to tell you exactly what they think you'll want to hear. For yours and your home builder's benefit, make sure you have a set of drawings and a list of specifications before you start talking construction and costs.
Be specific and enumerate your needs.
Having a set of drawings will set you on the right path, but you should also consider structural details. If you need help with these details, you'll need to ask your builder directly for a solution to working these out. Try to have an engineer complete structural calculations before you ask for a price.
Beyond the drawings, you'll also need to clarify all of the elements that your home builder needs to include in your price. If the work involves fittings for a kitchen, then who's supplying the hardware e.g. faucets, tile, backsplash, hood vent etc.? Is your builder to supply these? If so, which ones? If you want to supply the hardware and materials yourself, then who's supplying the plumbing materials and grout? If these details aren't clear, then you leave potential for misunderstandings and future arguments.
Improve communication and efficiency with one point of contact.
You may think it wise and advisable as a cost-saving measure to directly engage with separate tradespeople such as cabinet makers, electricians, and drywall installers. While it is true that your general contractor will take a percentage of cost from their subcontractors, this will save you money in the long-run. Managing and coordinating separate tradespeople on-site takes a great deal of communication and organizational experience.
Those who try to engage in this themselves frequently have a horrible home building experience. A job can quickly run over time and over budget, leading to an immense amount of stress. Yes, you may save a few bucks by organizing with a subcontractor, but it's recommended that you use one building contractor who can manage your project from start to finish.
Send your project to no more than three builders for pricing.
Competitive bidding gets you alternative prices from different builders for the same work. In order to price shop, you'll already need everything specified and drawn up. Beware, that scoping a project and providing a price is time-consuming for a builder, so don't saturate the market with your project bids.
Make a list of questions to ask a home builder before signing a contract.
Your building contract is an agreement between you and your builder. They agree to undertake a specific set of work as part of your project, while you agree to pay them a set amount of money. There are many types of contracts, but the one used regularly for residential projects will have drawings and schedules attached. This makes clear what's included and what's not. The payment terms and financing are also agreed on upfront.
Ultimately, the contract satisfies your's and your builder's "what if" questions. What if the work is changed along the way? What if it takes longer than agreed? Once you and your builder agree to the contract's terms you're good to go.
Let the builder manage your project.
Project management can be tricky and views often vary in terms of best practice. However, in almost every case it's best for you to leave management up to your general contractor. If you've done your homework, you'll have a contractor who's on your team and willing to have your best interest in mind at all times.
It's ultimately your builder's responsibility to make sure that they have the right subcontractors and manpower on-site at the right times. Allow them the freedom and flexibility to coordinate people and building materials. While outside sources like an independent architect or engineer can play important roles as experts who look after your best interests, it's important that your builder run the project as they see fit on a day-to-day basis.
If you or another manager steps in too frequently, expect communication issues. This is when things go wrong. Choose a builder who's professional and then let them do their job.
Be consistent with who will complete the rough-in and finish work.
With a kitchen or bathroom, the rough-in work involves bringing the waste, plumbing, and electrical services to the right places. So pipes and cables are installed in walls and under floors and are left poking out. Typically, walls are then lined and plastered, and floors laid, before the finish work.
The finish work is where the cabinets, appliances, faucets, light fixtures and tiling are done. In nearly every case the building permit requires your project manager to list one contractor on a task from start to finish. It's difficult to change the contractor mid-process. This process can work well as long as all parties understand in advance exactly what's expected of them.
Make one comprehensive quality inspection checklist.
When it comes to inspecting your build, go around with your builder and compile one comprehensive list. An organized and experienced builder will undoubtedly have one of their own ready to go. Arguments frequently arise toward the final stages of a project. It's important to prepare yourself for these common pitfalls. When the general thrust of the rough work progresses, spirits are high. It's toward the end of a project with finishing details that moods begin to sour.
In this stage, there are many small items to attend to that all require an array of tradespeople. This part of your project can be difficult and expensive for your builder to organize. Combine this stress with your own eagerness to move in and you have the potential for problems. Organization solves these issues. Clear communication with timelines gives your home builder the space to do what they need to.
Connect with Kirby Construction!
At Kirby Construction, we have Reno home builders, designers, and staff that exercise great care in shepherding you through the custom home building experience. We commit ourselves to honesty, integrity and craftsmanship. Your satisfaction is our goal throughout your journey. We're here to help with everything from pre-construction services and new construction to remodels and additions. Get planning with us today!
CONNECT WITH KIRBY CONSTRUCTION'S RENO HOME BUILDERS